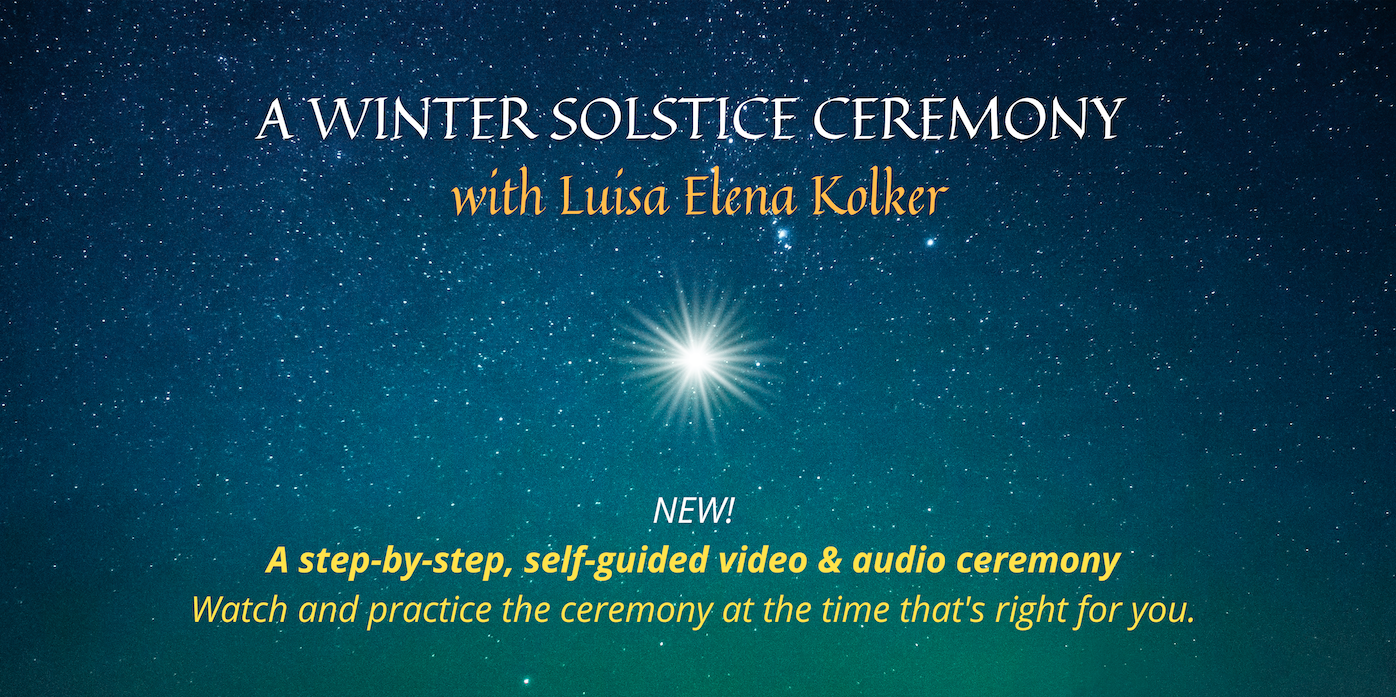 As the winter solstice—the longest night of the year—approaches, we have an opportunity to release the expended storylines of the past year and to invite in the energies of the new cycle.
As humans we have a deep inner rhythm that corresponds to the seasonal changes throughout the year. Observing important markers in the wheel of the year helps us to calibrate our inner selves with the natural cycles of the moon, the sun, and the changing seasons.
In darkness and in light—all the seasons have unique gifts and teachings for us. During this time of winter solstice, we are still deeply engaged with our inner root growth. So, it is a celebratory moment when we recognize we are moving once again toward spring equinox and that the precious, life-giving qualities of the sun will return again to warm and illuminate us.
THIS PRE-RECORDED VIDEO & AUDIO CEREMONY CONTAINS ALL THE CEREMONIAL ELEMENTS OF LUISA'S LIVE CEREMONIES
In these pre-recorded video teachings, audio tracks, and study guide, Luisa provides everything you need to experience your own Solstice ceremony and journey experience. You may practice the ceremony at your own pace and at the time that feels right for you. You'll have access to all the recordings and study guide until January 20, 2023.
Here's what's included:
• A video with a Winter Solstice teaching from me about the importance of stopping, of pausing, and of going inward.
• A guided journey through inner space—The Grounding & Merging Process—to expand your self-concept in a super-grounded way
• A shamanic journey intention for releasing the expended energies of this past year
• Audio recordings of me Calling in the Directions and of Calling in Power (you can drum and rattle along with this one)
• A 12 minute drumming track for your shamanic journey (and if you don't know the shamanic journey technique, you can use this track to meditate on the journey intention)
• A video showing you how to do a healing candle ritual and a rattle journey to meet the spirit of the light that is returning
Prerequisite: No previous experience is necessary, though a familiarity with the shamanic journey technique will enhance your experience.
Register NOW!
Price: $34.99
You'll have unlimited access to this ceremony and all its recordings until January 20, 2023.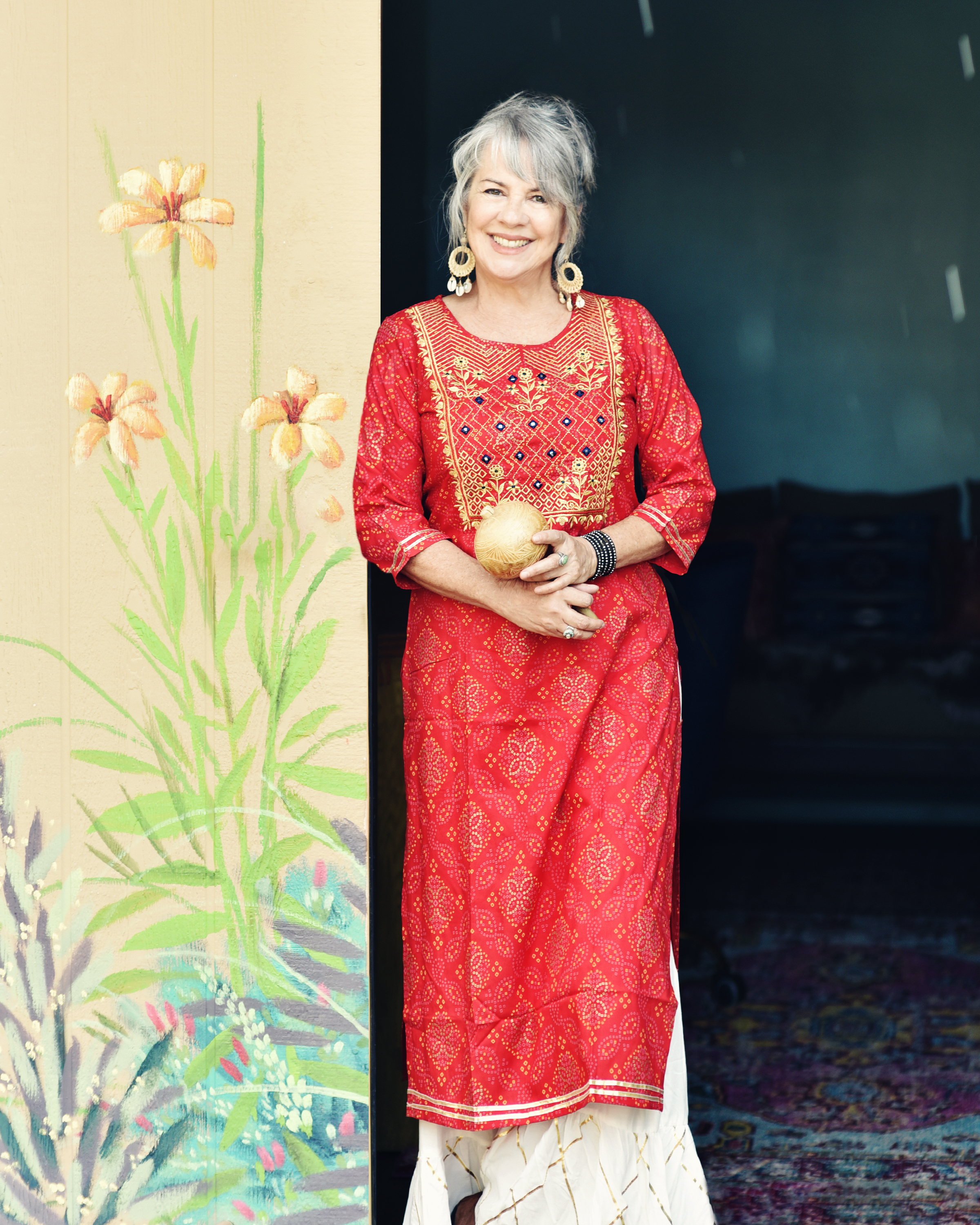 NOTE: Luisa's sessions, ceremonies, and workshops are a safe and welcoming space for immigrant, BIPOC and LGBTQ communities