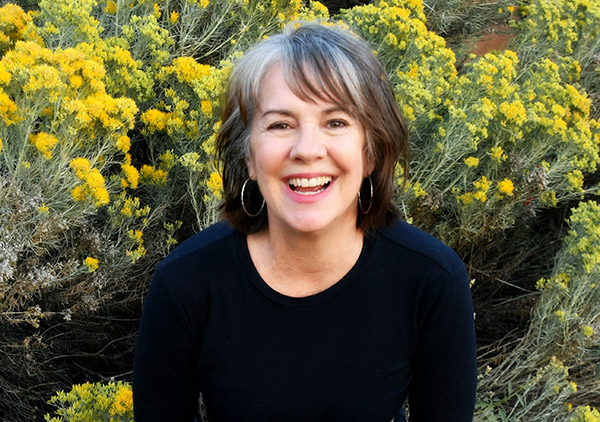 I feel honored to hold a safe space for immigrant, BIPOC and LGBTQ communities.
"I am a relational trauma detective. I use my gift of second sight and my shamanic/clinical skills to glean an understanding of what really happened in your relationship and/or family of origin. As the hologram of your relational patterning unfolds we explore the truth of what happened to you and your journey of healing from relational harm is underway."
—Luisa Kolker MA LPCC
Luisa has a Masters Degree in Counseling Psychology from Southwestern College in Santa Fe, New Mexico. She is a licensed psychotherapist (LPCC) in the state of New Mexico and has post-graduate training in DBT (Dialectical Behavior Therapy), psychodrama and in 12-step recovery models.
As a referring therapist for The Meadows treatment center in Wickenburg, AZ, Luisa has been trained in the family-of-origin emotional trauma resolution model of Pia Mellody, and participates in ongoing case-consultation, with Pia Mellody (author of "Facing Codependence" and "Facing Love Addiction").
Therapy sessions* embrace the connection between body, mind and spirit, referencing the shamanic maxim that depression, addictive patterns and other symptoms are adaptations to a loss of connection with one's own inherent worth and connection with spirit. When there are lost, exiled or unknown parts of one's inner self, these become relegated to a person's unconscious "shadow" material. That shadow material has a tendency to make itself known through seemingly unrelated external events, illnesses, interpersonal difficulties and even accidents.
The goal of shamanic psychotherapy is to recover one's connection with spirit and develop a conscious relationship with the landscape of one's inner self. This intimacy with one's self ultimately expresses through a new ability to be relational (rather than reactive) with others. One's experience of life becomes a reflection of one's self-respect, emotional maturity and self-love, rather than a reflection of one's unresolved shame and pain.
The shamanic-psychotherapy process is a soul journey in which the client develops emotional, spiritual and behavioral skills that increase inner freedom, passion and aliveness.
Let's transform your pain into grace, together.
*All appointments available by phone, video, or in-person