Sometimes boundaries aren't enough.
Sometimes you need a relational wall or a … big heavy door.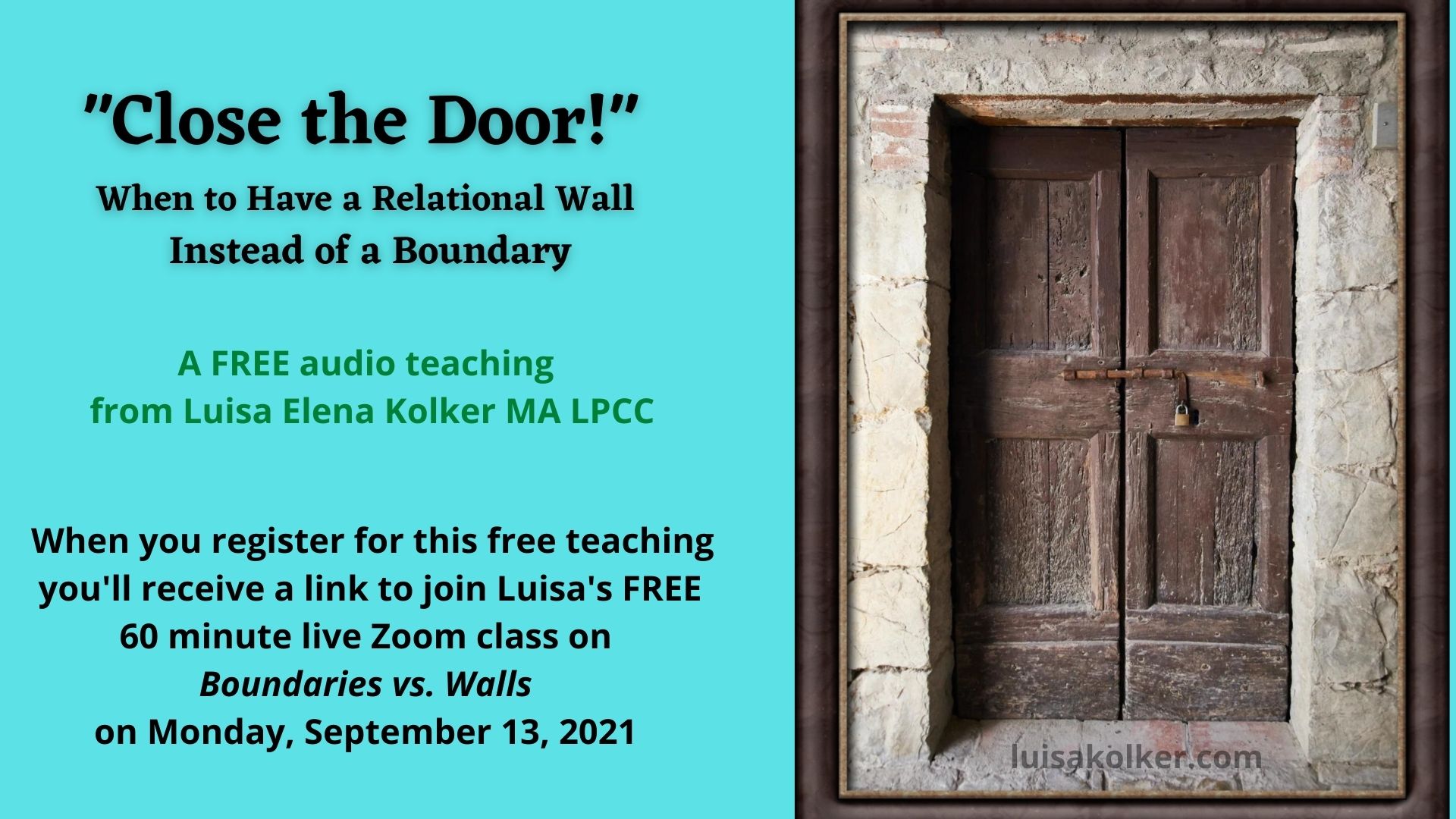 When engaging with a person who's in an emotionally intoxicated state, you need to have a wall not a boundary. 
A person in an emotionally intoxicated state (e.g., rageful, delusional, inflated self-importance) can't perceive that a reality other than their own exists. They cannot have empathy for you. If you engage with someone in that state, you will be in their line of fire. In this case, you need to do what I call "closing the big lead door."
Click here to sign up for this FREE audio download.
In this FREE short audio teaching, you'll learn about:
• Zipping-up energetically
• Closing the protective "lead door"
• Protecting your internal, psychic boundary
Sign up for this FREE audio teaching and I'll send you the link for my FREE 60 minute Zoom mini-class on Boundaries vs. Walls  on Monday, September 13, 2021, at 9 am Mountain Time. If you can't attend the live event, a video replay will be available afterwards. 
YES, I WANT TO RECEIVE MY FREE AUDIO DOWNLOAD OF "CLOSE THE DOOR!"
Sign up for the download: