NEW!!
Luisa's Introduction to the Shamanic Journey audio course and her much-loved 6-Lesson course The Embodied Mystic are now available for purchase on Teachable!
Please visit Luisa's Teachable site to purchase The Embodied Mystic and other courses!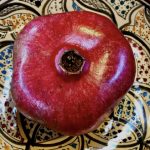 WINNER 1st Place: 2020 PARIS BOOK FESTIVAL POETRY AWARD
RUNNER-UP: 2020 NEW YORK BOOK FESTIVAL POETRY AWARD
HONORABLE MENTION: 2021 READERS FAVORITE POETRY AWARD
"The Tearing Apart shares my inner landscapes of childhood, nightmares, dreams, loss, relation-ships and reemergence. Poems can show us where we were, where we are, and how to continue on the next steps of the journey. I hope that within these pages you find solace and nourishment."
– Luisa Elena Kolker
To watch Luisa reading her poems at her poetry reading in December 2021, click HERE.