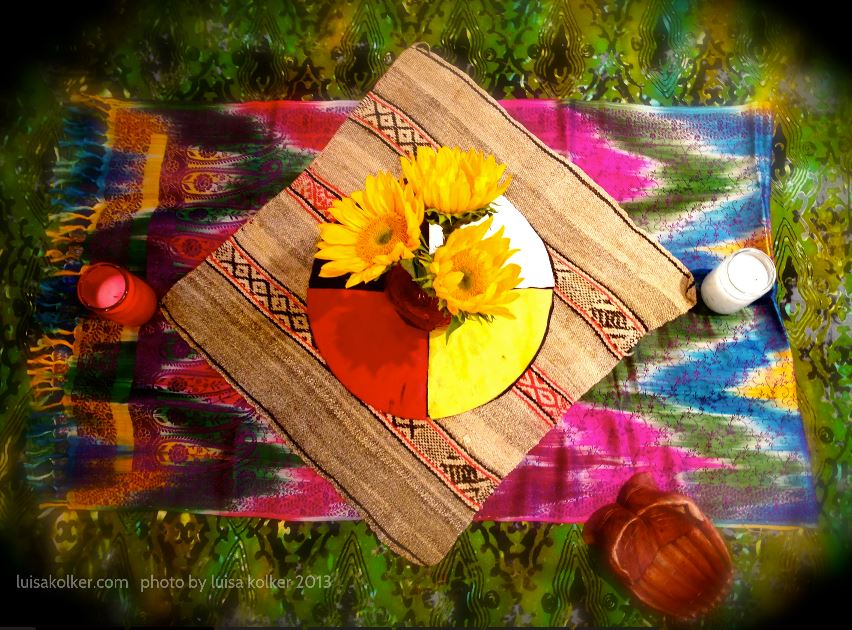 As we witness the de-humanizing of our children and the dishonoring of the earth which is our very lifeline to existence, it is clear we have descended into a time of collective soul-loss. We must work individually and in community to access the spiritual medicine for these times.
In this afternoon event, Luisa will share shamanic teachings and facilitate a ceremony for participants who are ready to do deep healing work for themselves individually, and for our ancestral lineages that are the underpinnings of our spiritual lives.
During the first several days in November the veils between the worlds are thin. This is a potent time to honor our ancestral lineages by invoking them into our circle and by journeying to the Otherworld. 
We will create a ceremonial container (including meditation, drumming, and other rituals) to connect with our ancestral lineages and deceased loved ones. We will experience a psychopomp trance-posture (https://www.shamanlinks.net/blog/ecstatic-postures-journeying/) journey with the intention of being of service to our bloodline lineages (including ourselves).
BRING:
Drum/rattle (if you have them)
Journal & pen
Water bottle
Sleeping bag/blanket to lie on during journeys
Personal objects to be charged up on our altar. You may choose to bring a photo, personal object or favorite food of your beloved deceased friend/family member to place on the altar.
Optional: Bring a snack to share with the group
PROVIDED AT WORKSHOP:
Back-jacks (for sitting on the floor) and chairs
Drums, rattles, eye covers (for those who need them)
Light snacks
Prerequisite: Familiarity with the shamanic journey technique including a working relationship with your power animal, a departure point in nature, and an understanding of the three shamanic worlds. Note: When you register you will be given the option to purchase Luisa's online Introduction to the Shamanic Journey course as a way to prepare for this workshop.