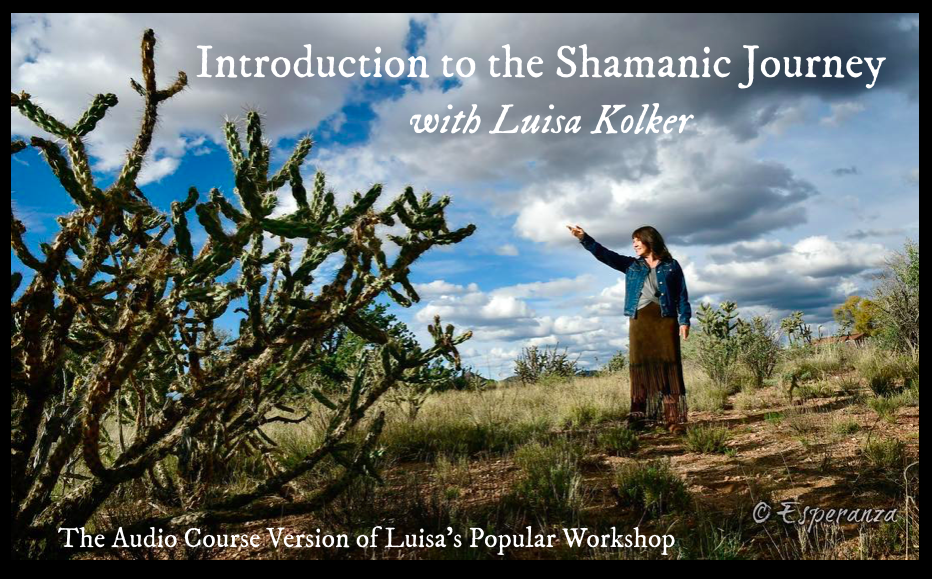 This engaging audio course includes recordings of one of Luisa's most popular workshops. Luisa will share with you the foundations of the shamanic journey technique — a technique in which you intentionally expand your consciousness to non-physical dimensions to retrieve healing and guidance.
In this easy-to-follow, step by step process, you will learn about the cross-cultural, earth-based practice of shamanism and be guided through your own experience of the shamanic journey technique. The course takes about 2 1/2 hours from start to finish. Take the course at your own pace, returning to and reviewing the workshop page at your convenience.
THE INTRODUCTION TO THE SHAMANIC JOURNEY audio course includes:
Your departure point in nature
The Three Shamanic Worlds: Lower, Middle, and Upper
The creation of a ceremonial container including the calling-in of the directions and calling-in power
A journey to meet your Power Animal
A 12-minute drumming track for you to use to meet your Power Animal and for future journeys
After purchasing, you will receive login information that allows you to access the course.