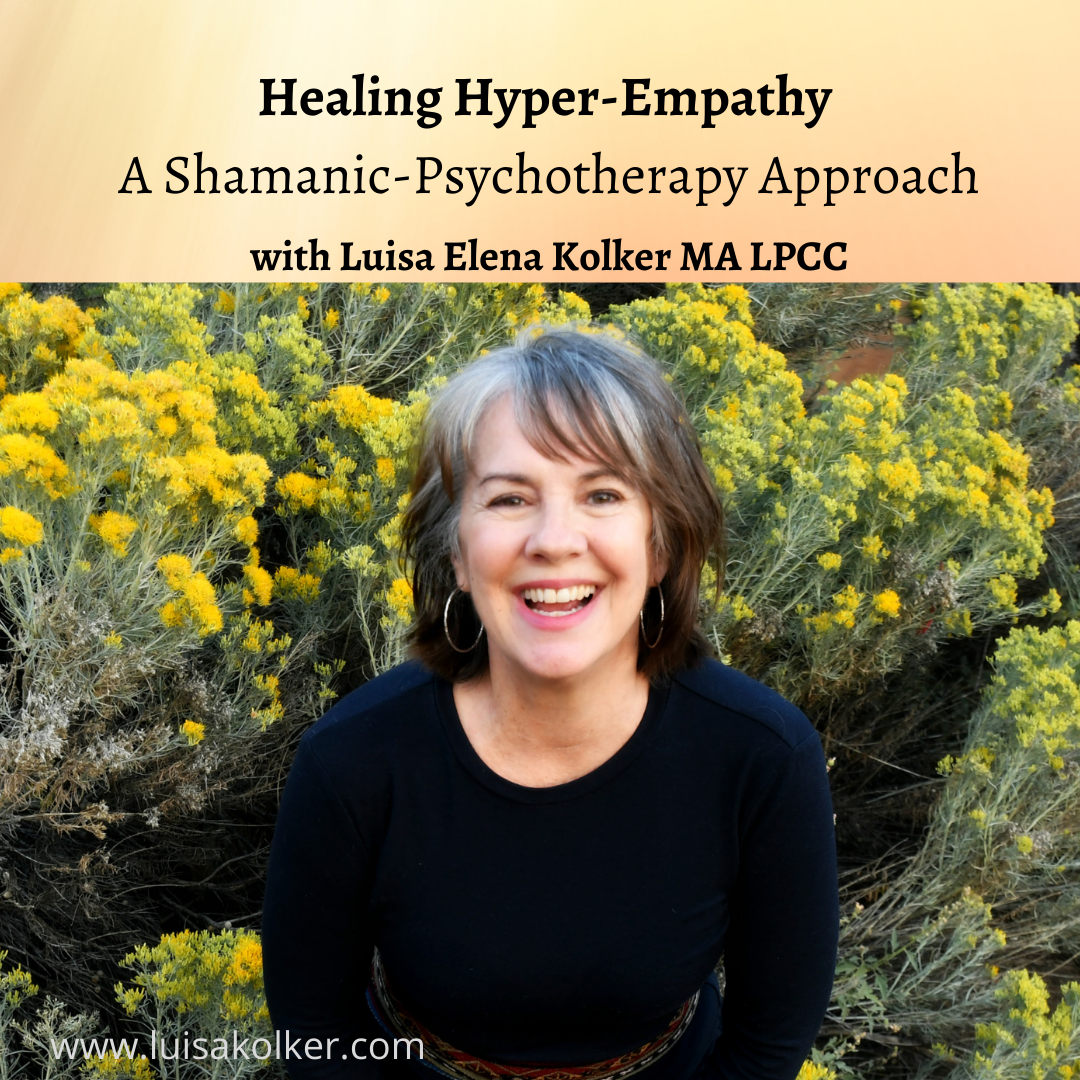 NOTE: Luisa's sessions, ceremonies, and workshops are a safe and welcoming space for immigrant, BIPOC and LGBTQ communities
In this FREE teaching Healing Hyper-Empathy series from Luisa, you'll receive two videos to watch in preparation for a free Live Zoom Mini-workshop on Thursday, December 10th.
In the free Live Zoom mini-workshop Luisa will guide you through a grounding embodiment practice and then take your questions inspired by your watching the 2-part Healing Hyper-Empathy videos. 
SIGN UP HERE FOR THE FREE VIDEO SERIES ON HEALING HYPER-EMPATHY
To receive the login information for this mini-workshop with Luisa, sign up to watch the two videos as preparation for the call.
Luisa's acclaimed teaching video called Healing Hyper-Empathy: A Shamanic-Psychotherapy Approach was recorded during the international  Embodiment Conference earlier this year.
In these recorded videos Luisa offers practical tools to help repair the shock energy and boundary weakness in your solar plexus. She also offers a shamanic drum journey to bring healing to your internal boundary.
When you watch the FREE Healing Hyper-Empathy 2-part video series, make a note of your questions and bring them to this live Zoom call on Thursday, December 10, 2020. You'll receive the Zoom login information when you've signed up for the FREE Healing Hyper-Empathy video series:
SIGN UP HERE FOR THE FREE VIDEO SERIES ON HEALING HYPER-EMPATHY