Now, it's time to leave that world, which I call The Enchanted Forest.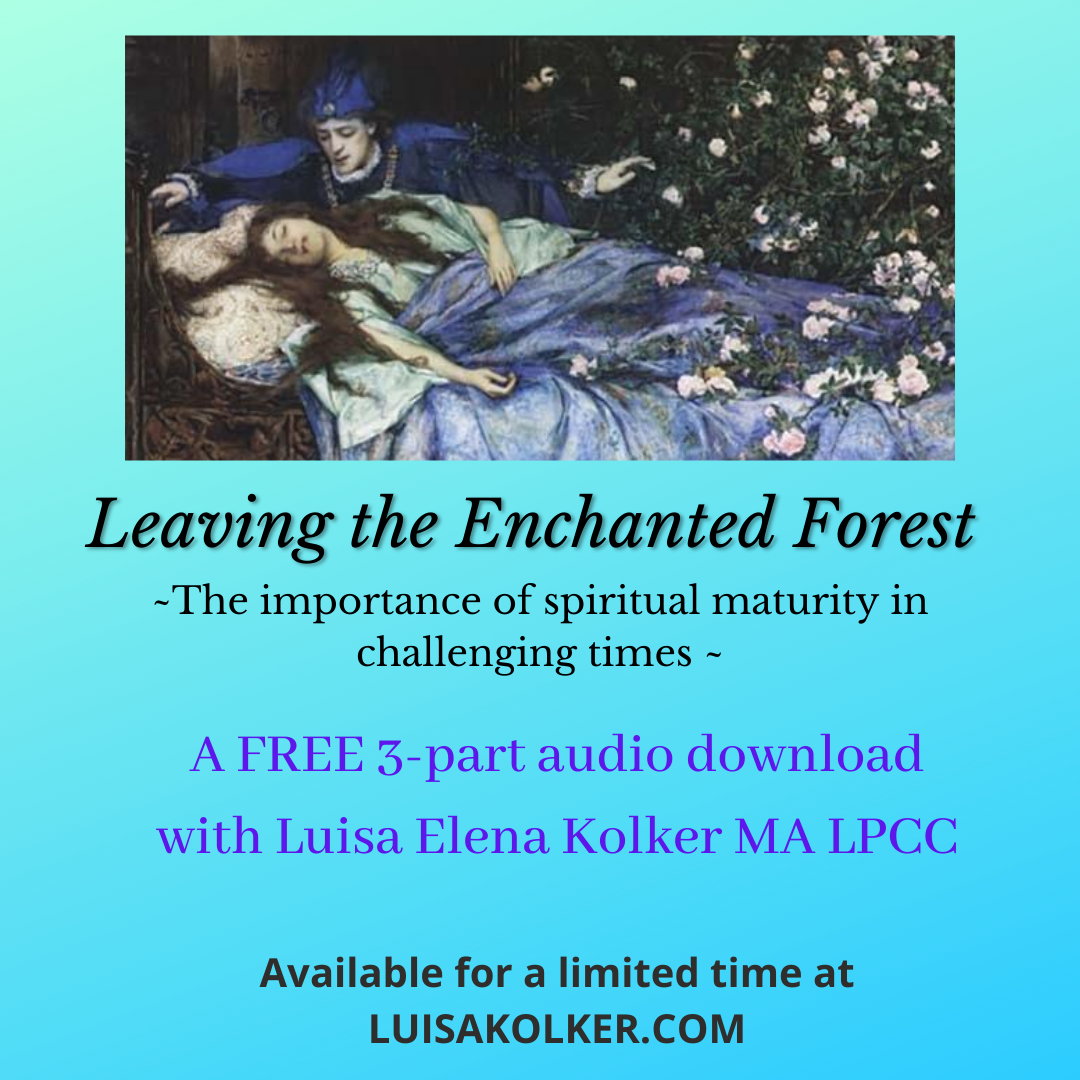 Your essence and your gifts are needed here in this world. Your light is needed here.
In these FREE audio downloads, I share with you about the fantasy world to which many of us retreated when we were young and experienced emotional overwhelm or abandonment. I call that world The Enchanted Forest. 
Join me as I guide you out of the half-life of The Enchanted Forest and into the great, big world. It is time.
Sign up for the downloads:
Download your free audios NOW