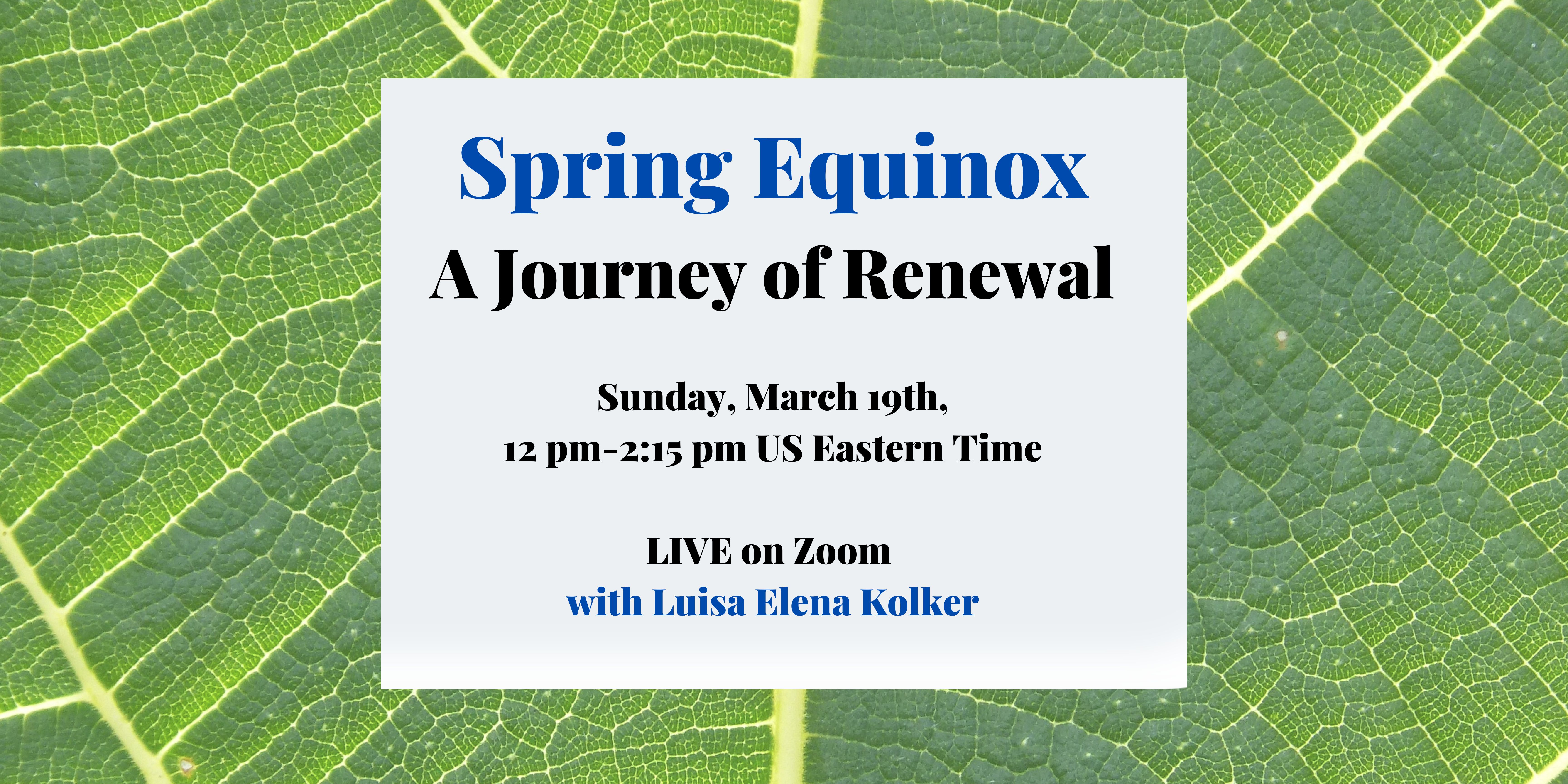 THIS IS A LIVE ONLINE EVENT FOR REGISTERED PARTICIPANTS ONLY
If you're not able to attend the live event, a recorded replay will be available afterward
The equinoxes hold an inherent matrix of balance–of daylight and darkness, of solar and lunar forces, of outer and inner space.
Spring equinox is an optimal time to find the balance between rootedness and expansion. This is a time of catalytic emergence and courage.  
At spring equinox we are ready to emerge into the increasing light, becoming free of the confinements of winter.
In this LIVE online Zoom workshop-ceremony, Luisa will share a teaching on the importance of clearing emotional residue that has gathered since autumn equinox.
WHAT YOU'LL LEARN AND EXPERIENCE IN THIS WORKSHOP-CEREMONY
☑ The shamanic and energetic indications that you are in (or out of) alignment with your spiritual path
☑ The difference between emotional-energetic noise versus emotional-energetic signal
☑ How to begin NOW to clear the way for your authenticity and aliveness


Here's what's included in this LIVE online event:
A shamanic teaching from Luisa about the importance of going inward during the winter months and of emerging courageously at spring equinox
A guided journey through inner space—The Grounding & Merging Process—to expand your self-concept
A shamanic journey to for release expended emotional energies 
The creation of a spring equinox prayer bundle ritual to create and hold your intentions for what you want to grow between now and autumn equinox
Prerequisite: No previous experience is necessary, though a familiarity with the shamanic journey technique will enhance your experience.
Register NOW!
Price: $50.00
You'll have unlimited access to this ceremony and all its recordings until April 30, 2023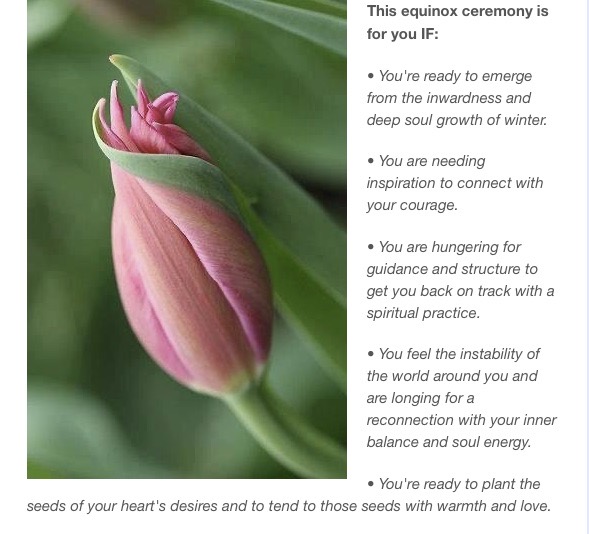 NOTE: Luisa's sessions, ceremonies, and workshops are a safe and welcoming space for immigrant, BIPOC and LGBTQ communities