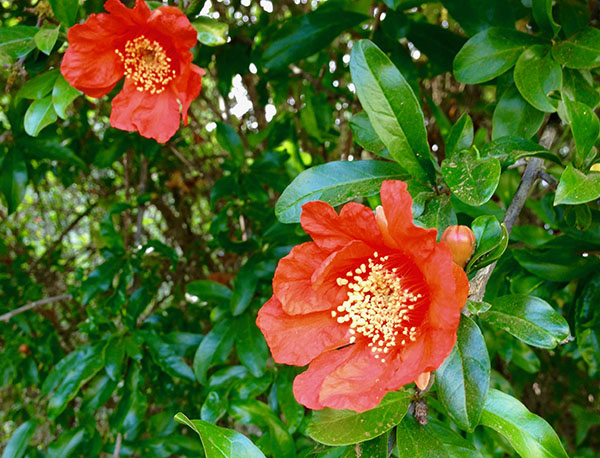 NOTE: I offer free 20 minute calls to those who are seriously considering participating in my Transformation Shamanic Mentorship program.

THE APPLICATION PROCESS IS NOW UNDERWAY FOR THE 2019 TRANSFORMATION SHAMANIC MENTORSHIP PROGRAM

I'm excited to share with you that the time has come for me to offer a deep experience of mentorship to a handful of you who are ready to make a commitment to your personal transformation. 
The Integrative Shamanism Mentorship is for you if:
• You are a visionary healer/therapist/medical professional/mystic /artist who is ready to learn and integrate my healing integrative shamanic healing models into your daily spiritual and professional practices. 
• You are ready to clear and transform family of origin and cultural emotional contracts and energetic templates so you can access your creativity and authenticity. This is foundational for deep spiritual and shamanic work.
• You are ready to learn Luisa's model of integrative shamanic systems and structures as a lifelong resource for your personal and professional work.

[NOTE: I offer free 20 minute calls to those who are seriously considering participating in my Transformation Shamanic Mentorship program.]
There are a limited number of openings for these mentorships.
Each mentorship will be unique and customized to address a theme or pattern in your life that you've longed to transform. In a Transformation Mentorship we explore and create together the intentions for your customized mentorship plan. These deep dives of transformational work will be creative, pleasurable, challenging, and soul building.
The goals and curriculum for mentorships will be discussed and discovered with Luisa.
The application for mentorship is interview- and essay-based. Application inquiries to receive mentorship application packets will be available in September 2018.
Mentorship will be for a three month period, beginning in January 2019 and concluding at the end of March 2019.

Tuition for mentorship is $2,795. with a $900 nonrefundable deposit due in November 2018.

Intention of Mentorship
The intention of the Transformation Shamanic Mentorship is to engage in a personalized, custom-designed shamanic-psychotherapy curriculum to address a core issue you're ready to transform at a root cause level.

Mentorship differs from consecutive individual sessions in that there will be a highly intentional, intimate level of continuity of  intention and an ongoing energetic engagement and communication between us throughout the period  of mentorship, including between sessions.

Continuity of Support & Engagement
Continuity will be supported through customized assignments such as journaling, shamanic journeying, meditation, reading, and relevant ceremonial or creative work. We will co-create the goals and contexts of assignments together.

Mentorship includes:
• 2 x 75 minute sessions per month in-person in my Santa Fe office (M, W, F) or via phone or Zoom video (T, TH)

• An additional 30 minute per month check-in via Zoom or phone

• Up to two (substantive, not logistical) email exchanges per month

• I will read and offer feedback on your  shared online mentorship journal (preferably on an online app like evernote.com)

• 50% off of online and in-person workshops during your mentorship period.
• FREE access to Luisa's Introduction to the Shamanic Journey online audio course

• Tuition is $2,795. with a nonrefundable $900 deposit due in November 2018. The $1,895. balance will be payable by January 1, 2019. Monthly payment plans will be available with an additional fee.
 
How to Apply for Mentorship
Mentorship is by application. Click here to request a mentorship application.

The application process includes a complimentary exploration phone call with Luisa to discuss questions you may have about mentorship (serious inquiries only). Click here to request a free 20 minute mentorship exploration phone call.

If, upon receipt of your mentorship application, I think we'll be a good match for mentorship I will be in touch with you to schedule a complimentary, introductory phone or Zoom call (30 minutes) to discuss how to prepare for your mentorship between now and the end of 2018.

To schedule a free call to discuss mentorship (serious inquiries only), click here.

In Love & Transformation,
Luisa