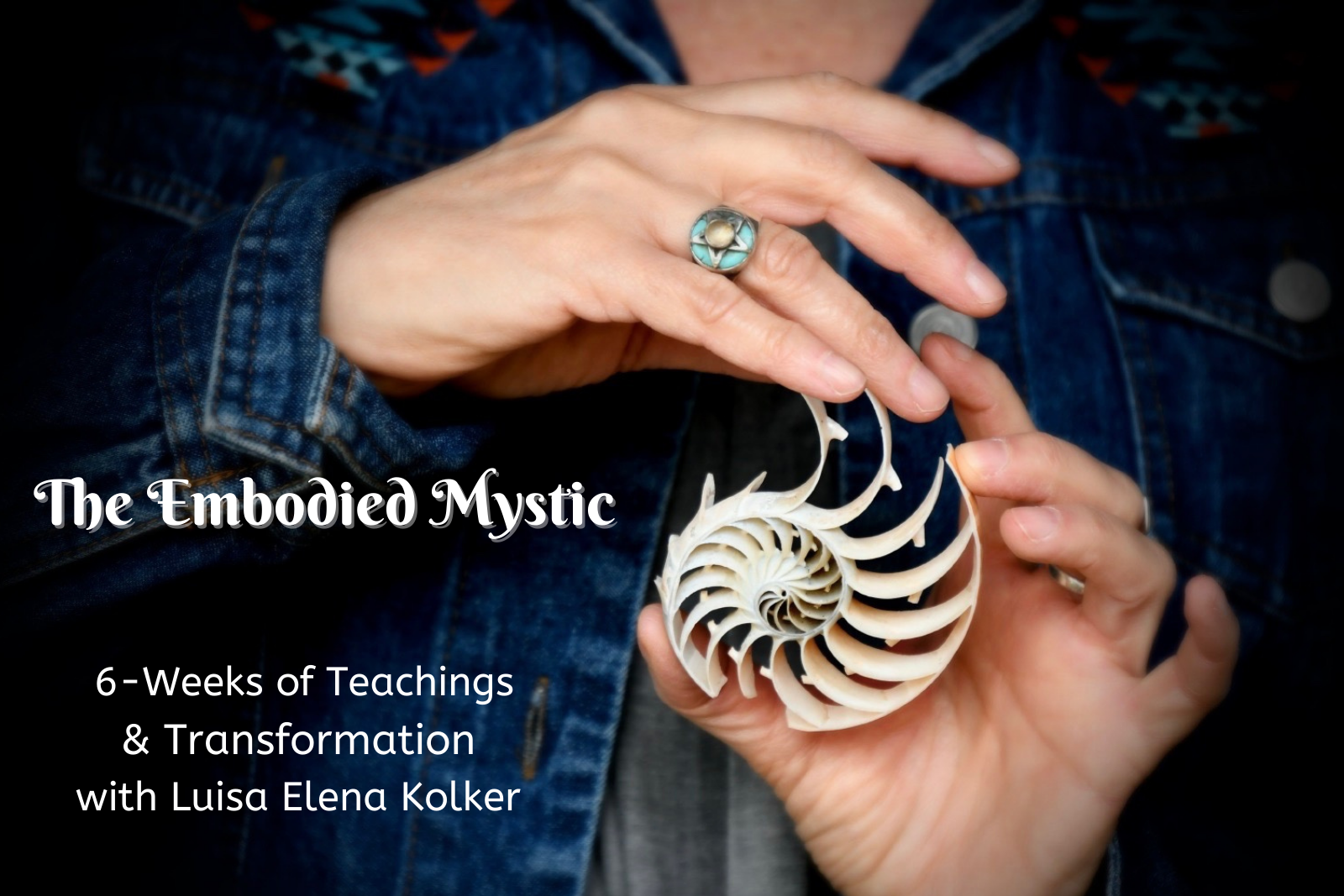 Hello~
Thanks for your interest in joining me for The Embodied Mystic, beginning on April 14, 2021. Here are the guidelines for registering for The Embodied Mystic scholarship:
1. The scholarship tuition fee is $150 (+ New Mexico GRT for NM residents= $160.69)
The regular tuition fee is $330-$450.
2. The requirements for this scholarship to The Embodied Mystic are that you:
     b. agree to commit to engaging with the material in a deep way including attending the live Zoom calls as much as possible
     c. are BIPOC and/or LGBTQ (or are strongly drawn to take this course and need a scholarship to do so)
3. To register for The Embodied Mystic at the scholarship price, please agree to the policy agreement below and register using this discount code: 
scholarship-TEM
CLICK HERE TO REGISTER (Use discount code: scholarship-TEM)
4. Please agree to these guidelines: 
•Tuition for The Embodied Mystic program is non-refundable. I understand I will have access to all program media for 30 days after the end of the program (until June 20,2021)
• By registering, I agree to maintain confidentiality about what other members of the group share on our live Zoom calls
• It is solely my responsibility to keep track of my payment status and of Zoom call dates and times
• The video/audio recordings, Zoom calls, and any other content associated with The Embodied Mystic program do not provide medical advice. The content of The Embodied Mystic program is intended for informational purposes only. It is not a substitute for professional medical advice, diagnosis or treatment
• I have read the above guidelines and policies, and I agree to all of the above
When you register you'll receive two auto-reply messages with all the information you'll need to get started.
In Love & Transformation,
Luisa
Luisa Kolker, MA LPCC (she/her)
Shamanic Teacher | Licensed Psychotherapist
Santa Fe, New Mexico, USA 
Settler on stolen Jicarilla Apache/Pueblo Land